DTC-FL1305 Vertical Fast Wire Cutter
DTC-FL1305 Vertical Fast Wire Cutter
---
Vertical Fast Wire Cutter
OEM Vertical fast wire cutting machine for insulation material with high speed​
1. Applicable to: soft and hard PU, EPS, PE, PVC, EVA, rock wool and phenolic foam.
2. Cutting line: fast cutting line
3. The D&T Fastwire Contour Cutter is a versatile machine that uses a high-speed moving abrasive wire that enables it to cut complex 2D shapes from a variety of rigid and flexible foams. These include flexible and rigid PU, EPS, PE, PVC, EVA, rock wool and phenolic foams. All machines are powered by the superior D&T Profiler software, which speeds up the design process and enables operators to learn from foam blocks.
*Fast Wire Contour Cutter has a comprehensive safety system to provide for accidents. Including: all motors stop when the safety door is opened;
There are accident emergency buttons on the machine and the control box; the braking system when the cutting line is broken.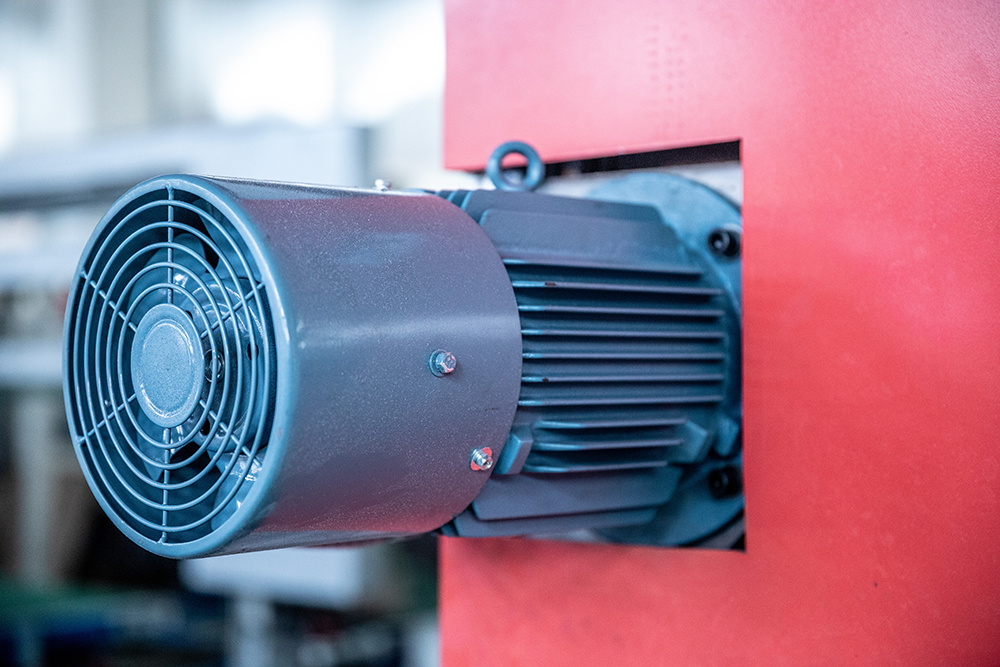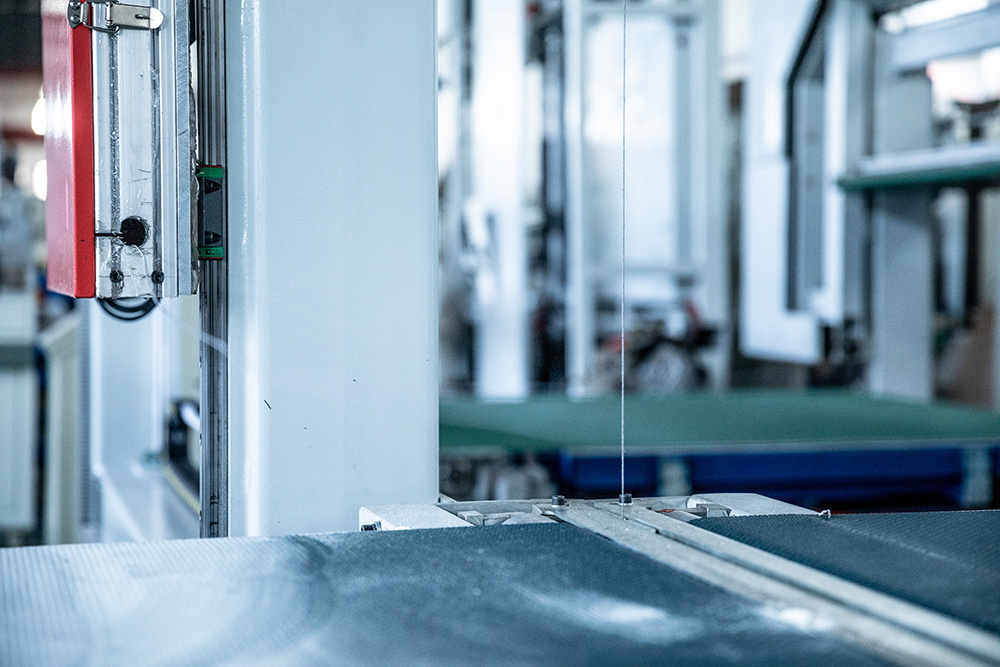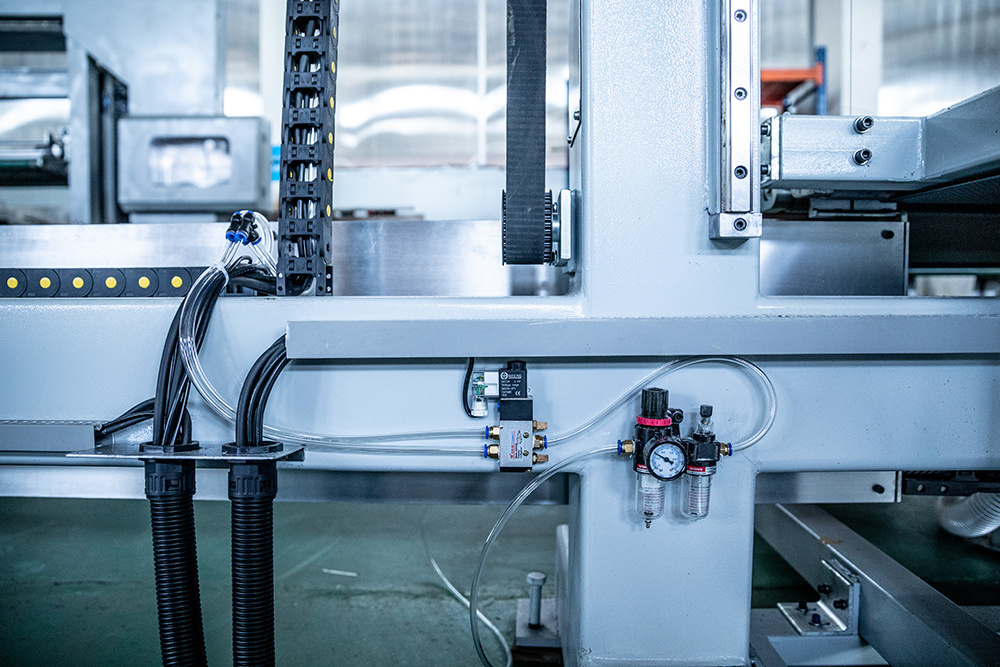 Specification:
It is advanced and fully automatic computerized foam contour cutting machine.
Can cut foam into any 2D complex shape.
Easy control
This foam cutting machine is most advanced and fully automatic computerized foam contour cutting machine, which can cut the various shape by computerized system.
This eva foam contour cutting machine is operated by computer and use CAD software to design the shape for the foam block. Make full use of the foam blocks and extremely save the raw material (foam blocks) cost.
Besides CAD software, we also design another drawing software by our engineers which is very easy to use. Operators only need to go through simple computer literacy training.
Equipped with high precision servo mechanism system; Rapid cutting speed and accurate cutting; whichenhance the working efficiency.85% of dust will be collected to the bag during cutting process and low noise.
Operating system: Windows XP
Designing software: Auto CAD / Self-developed CNC operation Software.
Cutting software: D&T Profile software.
Application:
CNC Fast Wire Contour Cutter is specifically developed for special heat insulation materials used in the construction industry, and it can be used in slicing and modeling processing for various types of high density foam.
It is the most ideal equipment in building, indoor decoration, advertising, toys model industry, aerospace industry model, furniture manufacturing and packaging areas. The control system is self-development, worry-free service, To make your most wanted tailor-made production equipment, is the goal we are after.
Technical Specifications

Max. Block Size

Length

2500mm

Width

1225mm

Height

1000mm

Control Device

Industrial Computer

Computer Operation System

Windows7

Software

D&T Profiler

Acceptable File Formats

DXF/DWG

Number of Cutting Wire

Vertical Wire

Cutting Wire Length

~8500mm (Should be confirmed by maker by machine)

Cutting Wire Diameter

0.8~2.0mm

Flying Wheel Diameter

300mm

Mainly Motor

ABB, 3kW*2pcs

Running Speed of the wheel

2860rpm

Inverter

Panasonic, for 3kW motor

Cutting Speed

0~6m/min

Precision

±0.5mm

Total Power

11kW, 400/240V, 50Hz

Gross Weight

2800kg

Overall Dimension

5500*5500*2600 mm