DTC-R2012VH Multi-blade Type
D&T Dual Blade Loop knife Cutting Machine Sponge Machine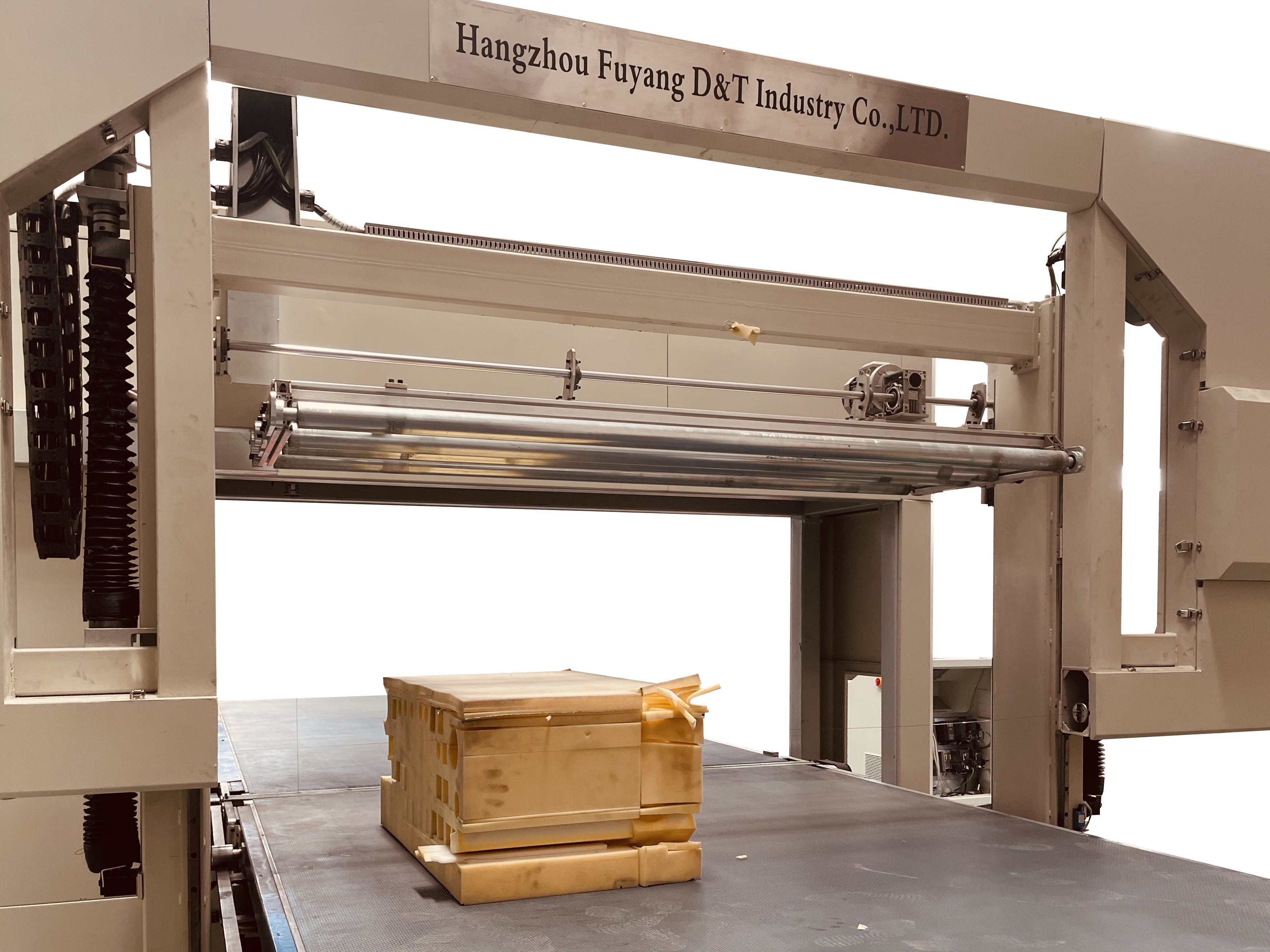 DTC-DRV series of CNC double blade revolving contour cutter, which is initiated by our company, use high speed grinding alloy steel cutter as cutting tool.
Under the high speed operation of the cutter wheel (driven by the spindle motor with high speed rotation), Cutting tool material by computer control card control cutting tool wheel gantry frame mechanism vertical knife left and right movement, Cutting by moving the knife up and down (Y-axis),Conveyor belt transmission mechanism moving forward and backward with horizontal
and vertical common cutting (X axis, according to computer drawn predetermined cutting path for cutting processing)
Machine Parts

Machine model

DTC-DRV2512

Left and right Routing(mm)Y

2200(Horizontal blade moves up and down 1200)

Forward and backward Routing (mm) X

3000 Horizontal blade and Vertical blade universal use

Convoy table specification(mm)

3500*2200

(mm)Maximum length

2500

(mm)Maximum width

2200

Maximum height

1200

Controller operating voltage

5V 12V

Servo motor drive voltage

110V

(mm) Control precision

0.05

Total power

22KW

Machine power

460V,60Hz 3 phase

Specification of blade(mm)

3.7X0.7( The length is customized according to actual conditions )

specification of Knife wheel(mm)

φ300/400 casting

Cutting speed(m/min)

0~60( adjustable freely)

processing precision(mm)

±1

Minimum circular dimension of cutting workpiece (mm)

R10

Total weight(kg)

5000

Overall Dimension L*W*H (mm)

6500*6850*3000mm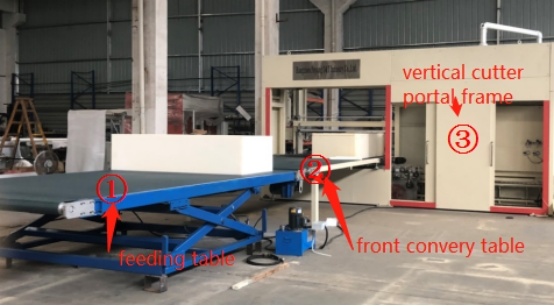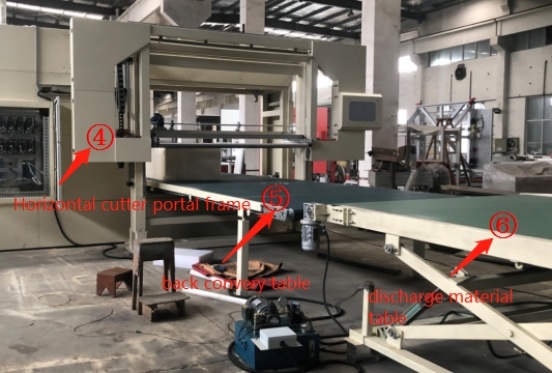 The machine consists of:
1). Cutting Frame. It is a Steel welded frame with a moveable frame to bring the knife system go up and down. There are four flying wheels on the moveable. One is driver by motor and other threes are passive. Four wheel be a circle to bring the loop knife to run.
There are two blade turning units on the moveable frame also. It will turn the knife to keep the knife shaper point to the tangent to the drawing.
2). Working table.
3). Control Cabinet. It included Motion and 4 axis control systems. The motion control system includes a high-quality D&T 4 Axis Motion Controller, Stepping/servo drivers, and control system. It also includes DXF software for simple and easy file conversion.
There is one Evoc Industrial computer with monitor for human communication and program design.
1. Specifications:
1. Advanced automatic computer foam contour cutting machine.
2. The foam can be cut into any two-dimensional complex shape.
3. Easy to control
This foam cutter is state of the art,
Fully automatic computer foam contour cutting machine,
It can cut various shapes by computer system.

1. This eva foam contour cutting machine is operated by computer
And use CAD software to design the shape of the foam block.
Use foam blocks and
Significant savings in raw material (foam block) costs.
2. In addition to CAD software, we also designed another drawing software
Provided by our engineers, it is very easy to use.
Operators only need to receive simple computer knowledge training.
3. This CNC contour cutting machine is equipped with wireless
Remote control makes the operation more user-friendly.
4. Equipped with high-precision servo system;
Fast cutting speed and accurate cutting;
Thereby improving work efficiency.
5. 85% of the dust will be collected
The bag has low noise during the cutting process.
6. Operating system: Windows XP
7. Design software: Auto CAD/self-developed CNC operating software.
8. Cutting software: foam cutting control system
Application
Efficient, economic and practical sponge CNC cutting machine can be used for various types of sponge, PVA, EPE, EPS, phenolic and other materials processing, has been widely used in insulation, packaging, decorative products, such as PU and foam slice, shape processing industries.